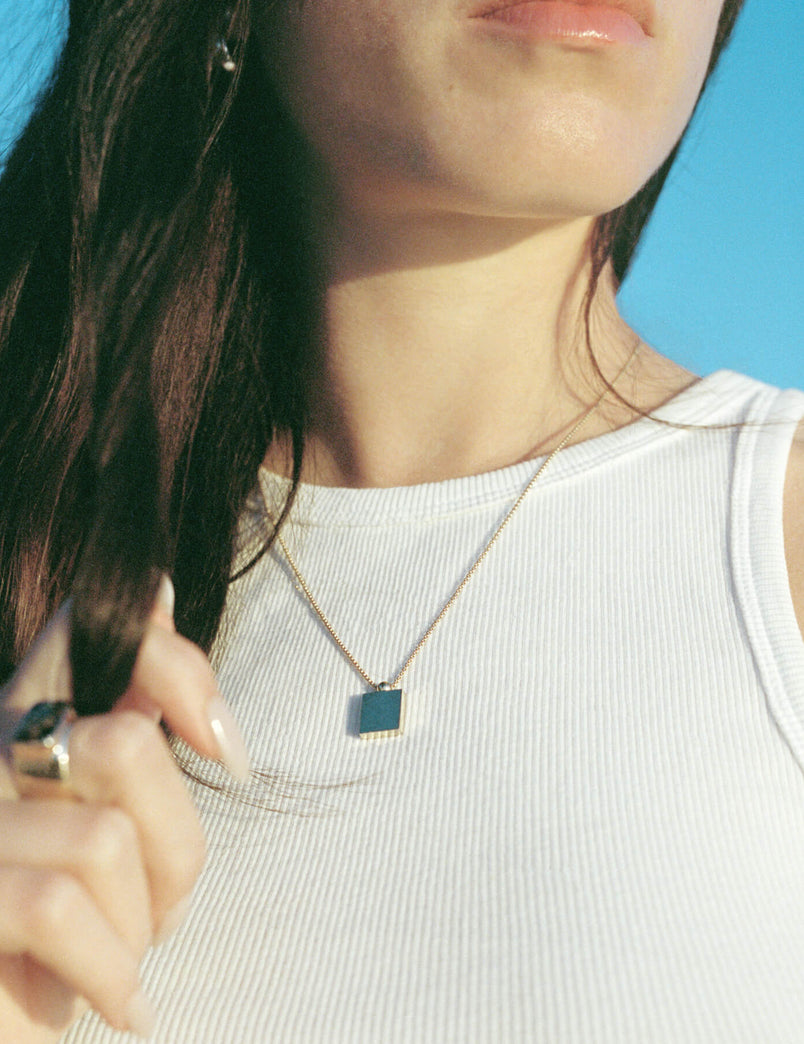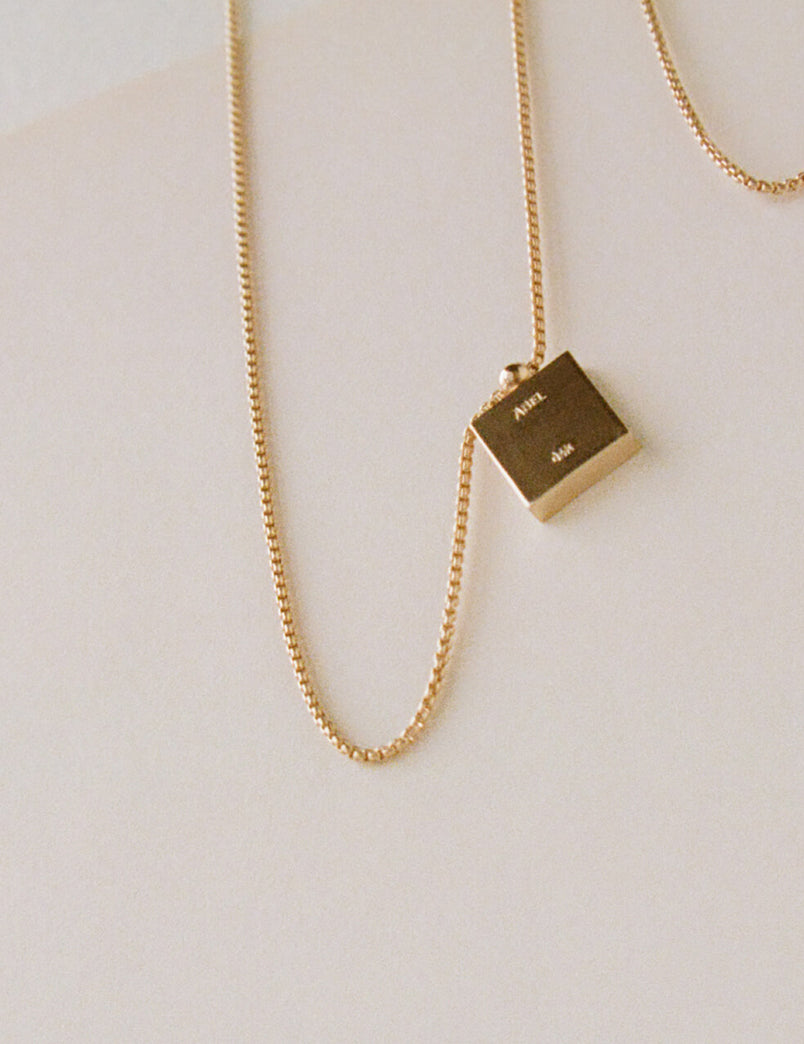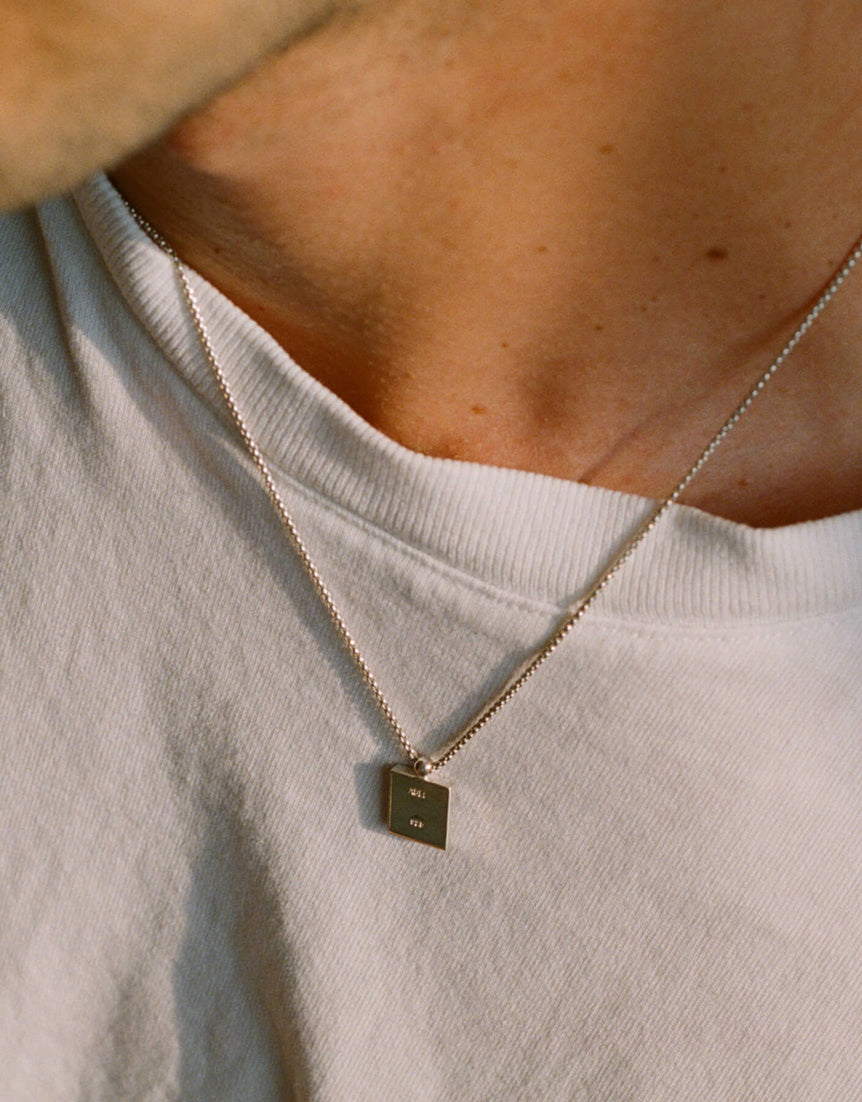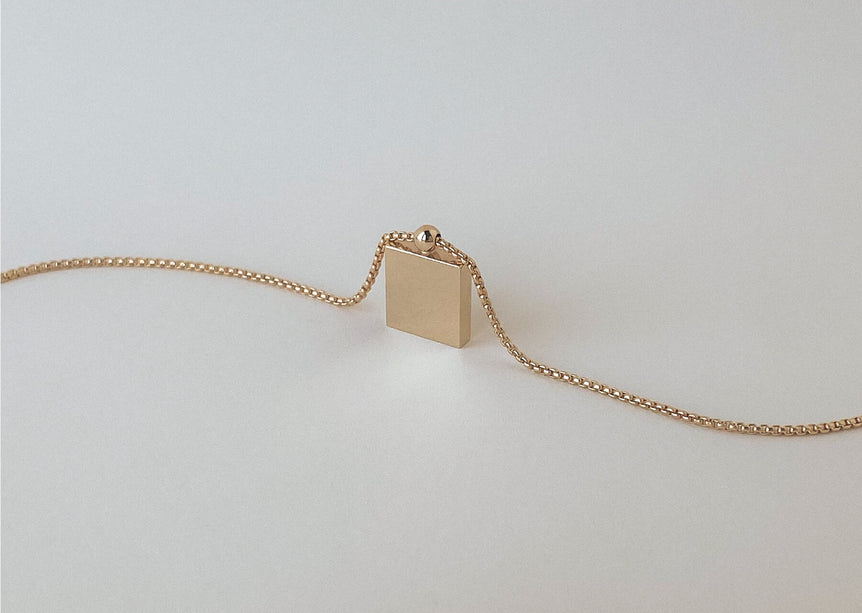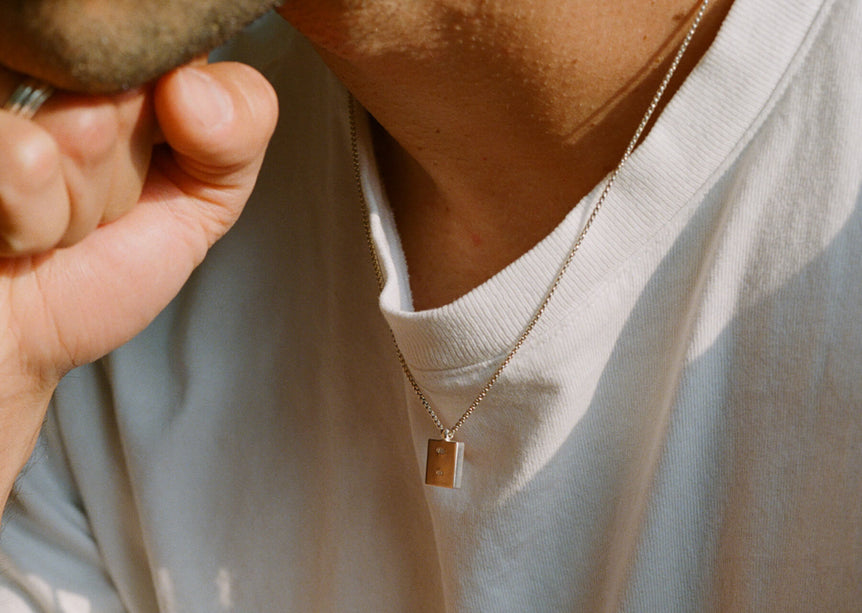 Icon Pendant Necklace
from $340—$1,440
Two distinct geometries combine to create an iconic pendant, crafted from solid metal. Wear it with the blank face facing out, or turn it around to proudly display Abel's hallmarks*. The pendant hangs on a satisfyingly-substantial rounded box chain.

*Unfamiliar with hallmarks? Scroll down the page to learn more.
Have a product question? Want additional photo angles? Just want to say hi? Shoot a text to 917-905-9492.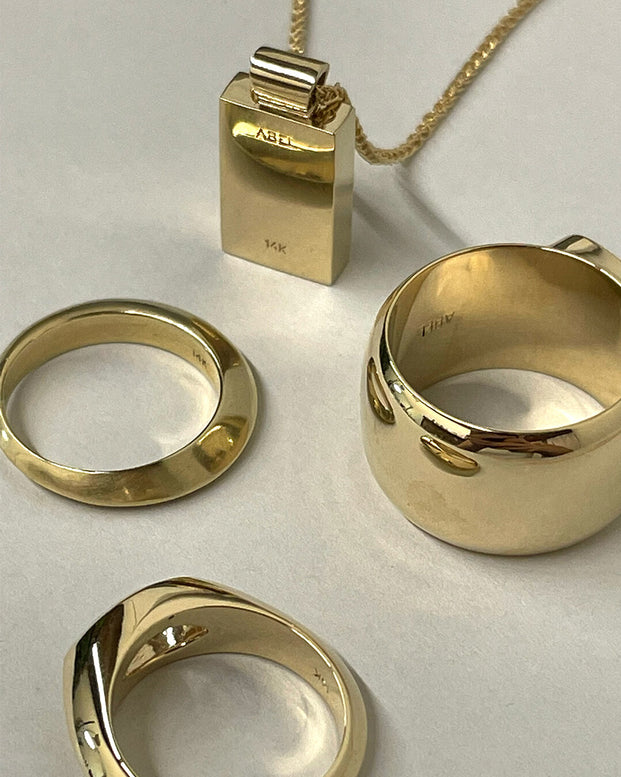 If you've ever closely inspected a piece of jewelry, you might have noticed a set of small markings stamped into the metal. These symbols — most commonly appearing as purity marks and maker's marks — are important identifiers used to established the authenticity, quality, and origin of a piece of jewelry.

The practice of hallmarking can be traced as far back as the 4th century AD. While different countries have varying standards and systems in place, the overarching goal remains the same: to protect consumers and the value of their purchase. Purity marks serve to guarantee the precious metal content of a piece of jewelry, while the maker's mark identifies the creator of the item — in essence functioning as a brand signature.

These days hallmarks are commonly laser engraved, but our founder and designer personally stamps each Icon Pendant Necklace by hand as an homage to this hallowed tradition