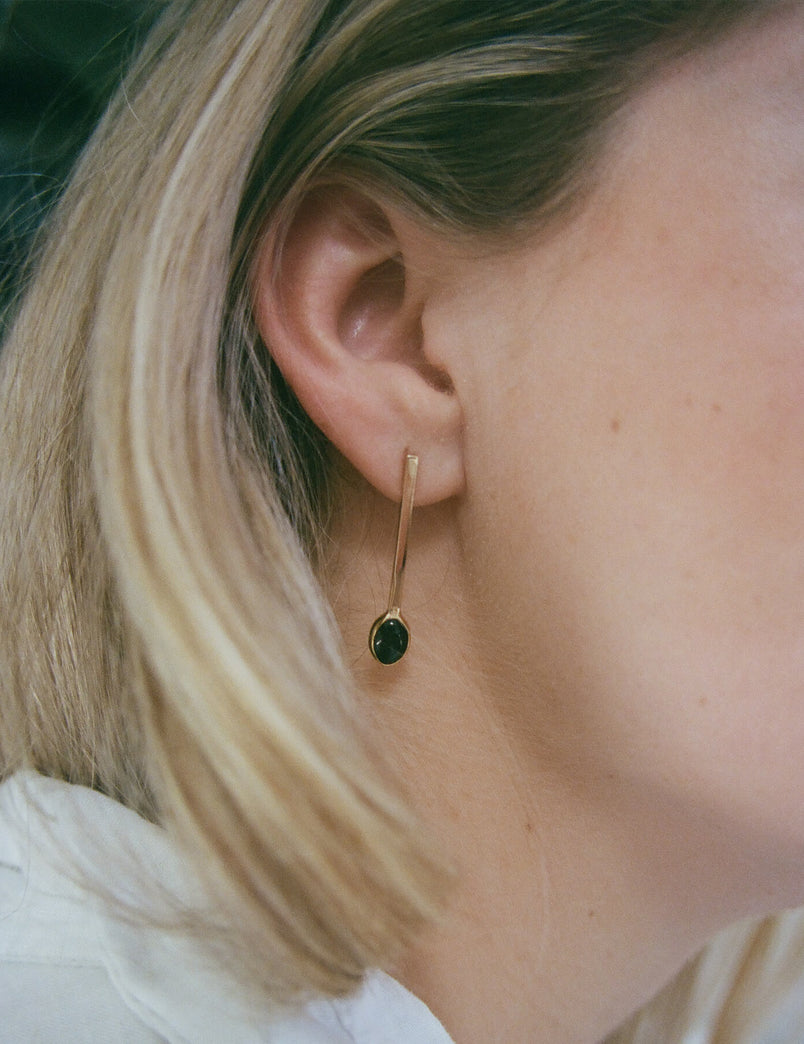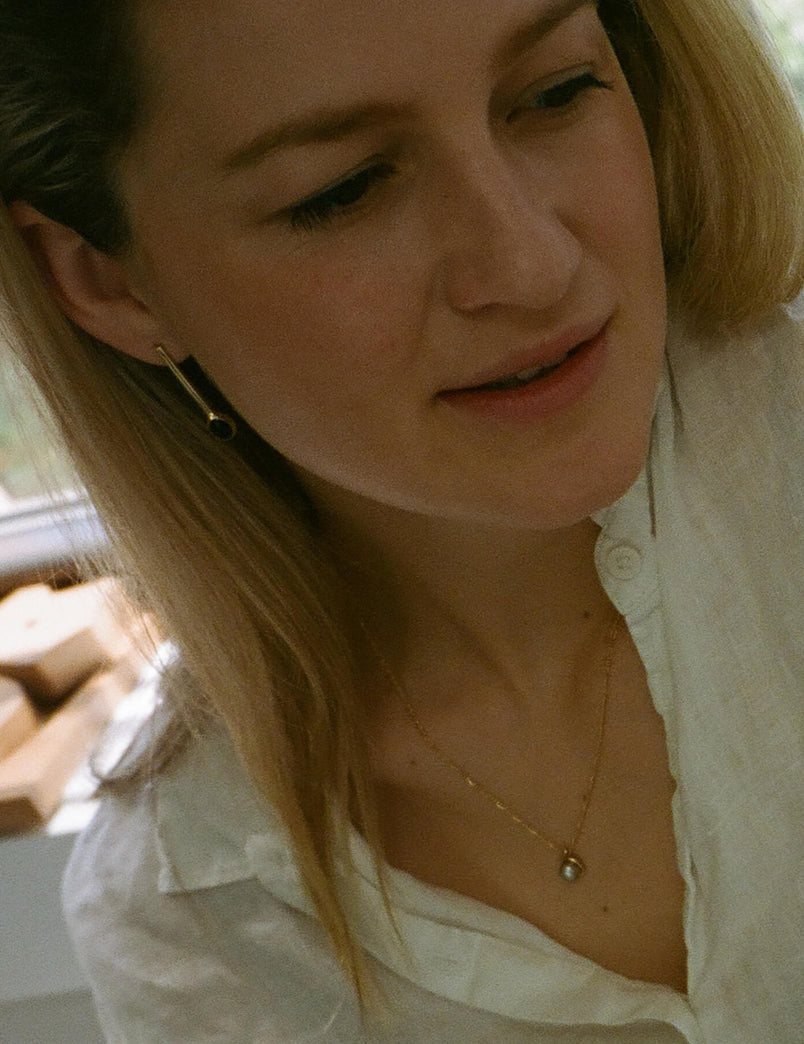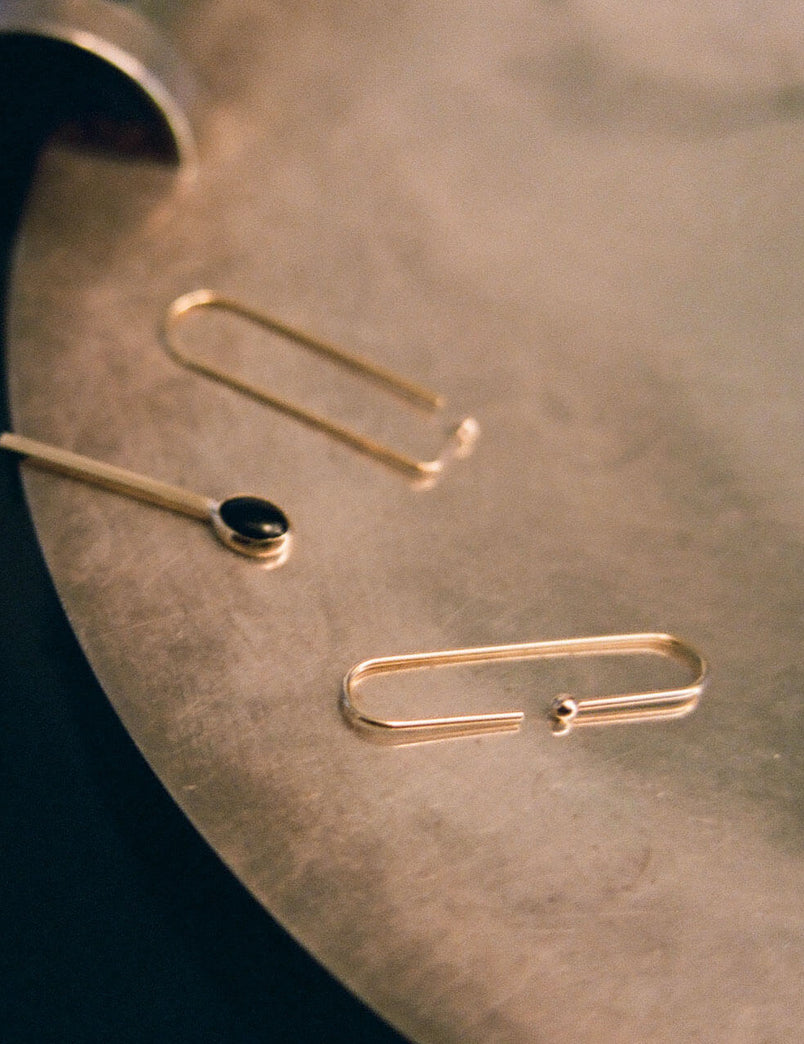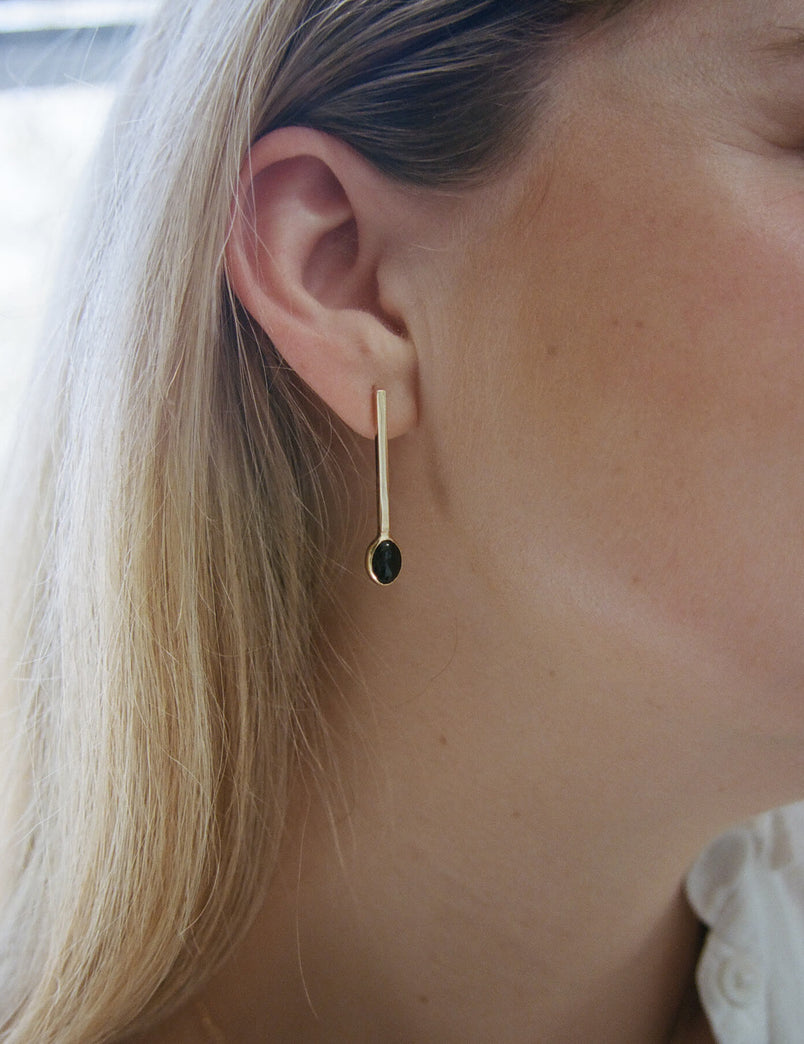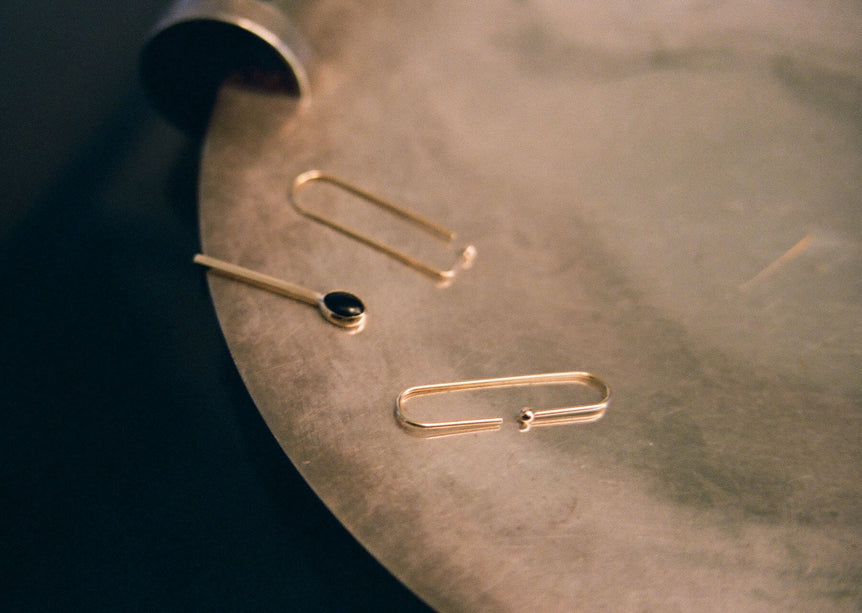 Pendulum II Earring
from $260—$448
A stud earring featuring an oval bezel-set black jasper cabochon at its base.
Sold as a single earring that can be worn on its own, paired with a second, or combined with the Pendulum I Earring (or other earrings in your collection) for an asymmetrical look.
Have a product question? Want additional photo angles? Just want to say hi? Shoot a text to 917-905-9492.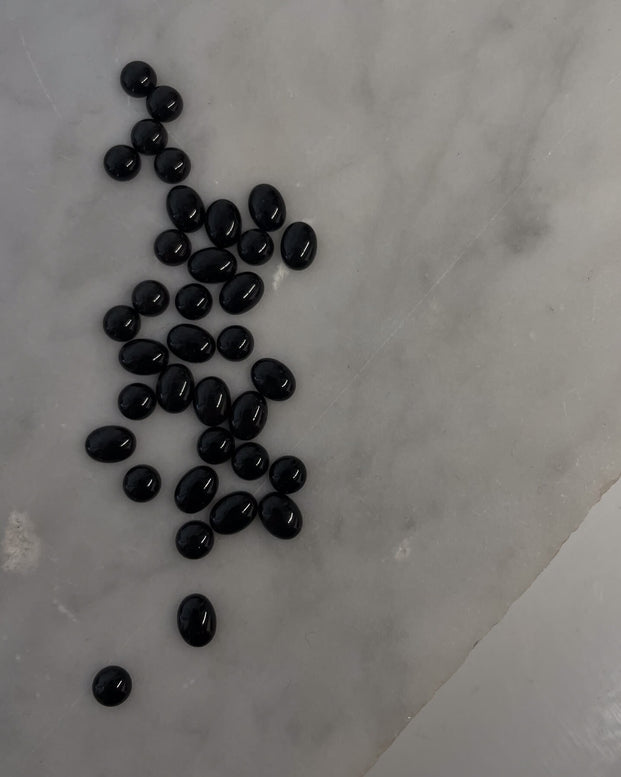 This piece's original design incorporated onyx and now uses black jasper. We made this transition due to the fact that we couldn't find a reliable source for sustainably-mined and cut onyx.

Visually indistinguishable in appearance, our black jasper is completely traceable from mine to market. It adheres to strict protocols across both mining and cutting, which include environmental protection, safe working conditions, and fair labor practices.